XL TriFit - Beginner Triathlon Program
Your Launchpad to World Class Triathlon Fitness
XL TriFit – The Beginner Triathlon Training Program for Sustainable Health and Fitness
XL TriFit is a 12 week lifestyle program designed to guide absolute beginners to develop a sustainable foundation of triathlon fitness, healthy nutrition habits, and daily mindfulness practices. 
Whether you're brand new to exercise and fitness, frustrated and burned out by painful or high intensity workouts, or just looking for an exciting and extremely rewarding new lifestyle through beginner triathlon fitness, XL TriFit is your first step to transformative and sustainable health and fitness. 
The weekly guided protocol is specifically catered to the beginner, and will help lead the athlete to achieve the following:
Couch to sprint triathlon in 12 weeks!
Greater energy and productivity.
Basic understanding of proper nutrition and fitness.
Greater Confidence
Be prepared to begin training for other endurance challenges, such as long distance triathlons!
Two Programs to "Fit" Your Fitness Level
XL TriFit Base
Designed for the absolute beginner to triathlon
No experience necessary*
12 Week training program starting at about 4 hours per week, advancing to about 7 hours
Upon completion of the program, you'll have the fitness necessary to complete a sprint triathlon.
XL TriFit Plus
Designed for those new to triathlon, but with some swim, bike, or run background
Some fitness background necessary.
12 Week training program starting at about 5 hours per week, advancing to about 10 hours
Upon completion of the program, you'll have the fitness necessary to complete an olympic triathlon.
One of the problems with most exercise routines is that they are too intense. They may be fun for the first few days, soon you're overwhelmed by fatigue, injury, or burnout.
Sound familiar?
Aerobic Exercise, on the other hand, is sustainable, effective, and enjoyable. It promotes physiological changes that help you to burn greater amounts of fat, give you more energy, and reduce stress and anxiety, making the experience of exercise far more enjoyable!
A nutrition plan does not need to be complex. Simplicity leads to success. It is possible to have a clean, healthy diet without the feeling of sacrifice. It takes understanding your body and learning the function each type of food has. Once we know the function of food, and begin to understand how your body responds, you can develop a sustainable nutrition plan that works well for you.*
*Extra Life Fitness does not employ licensed or certified dietitians/nutritionists, and does not offer medical advice or specific diet plans. Just simple, straightforward education for healthy habits.
Often neglected in fitness programs, the proper mindset is critical to a healthy lifestyle, if not the most important element of a health and wellness program. In XL TriFit, you'll learn about mindfulness techniques to help manage anxiety and stress, improve focus and energy, overcome fear, and create a greater sense of peace and joy in your life.
Improve your range of motion, strengthen your critical muscle groups, and keep yourself free from injury with triathlon specific strength and mobility exercises. 
Supportive strength and mobility is so important to a proper fitness plan, but less is often more! It's important to strike the proper balance.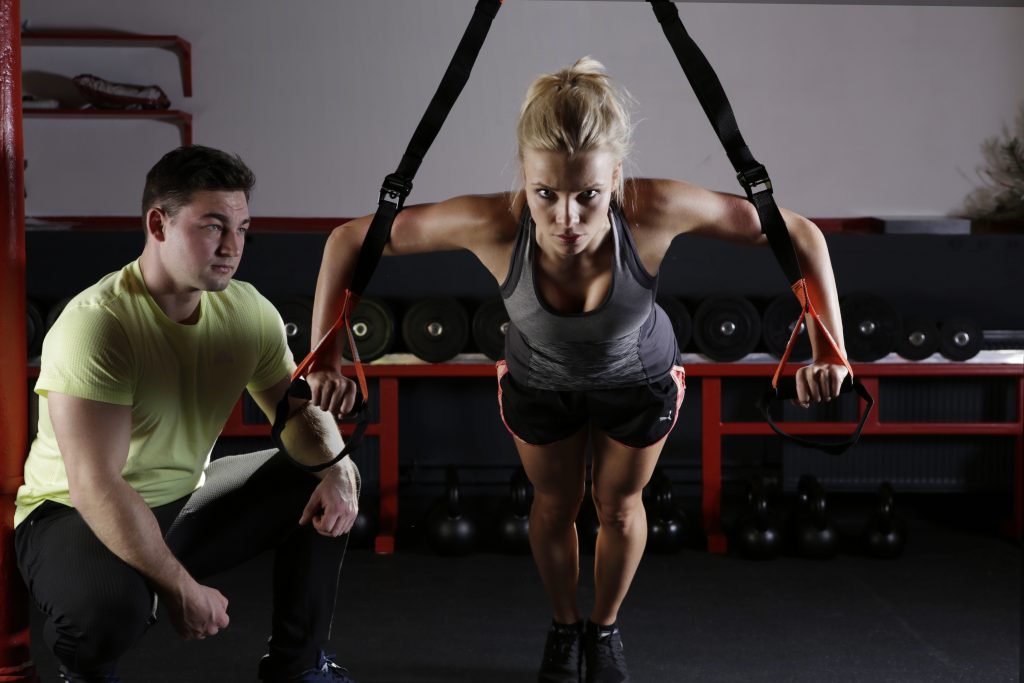 Exercise with a Purpose
What is your finish line?
Don't just "do" the workouts, understand them. With daily and weekly assignments, videos, training modules, and more, you'll gain valuable knowledge about the purpose of the workouts. Additionally, you'll learn the basic concepts behind the nutrition protocol, mindfulness techniques, and physiological adaptations that occur within an effective training program.
Your transformation begins here! XL TriFit is NOT another extreme fitness program promoting "no pain, no gain." It is a 12 week path to a sustainable and enjoyable fitness lifestyle. Join Extra Life Fitness and try XL TriFit and fall in love with fitness!
Happy Training!