Level
UP
With
Extra Life
Transformation Through Triathlon Fitness
Beginner

Focused
Extra Life Fitness is the only triathlon fitness company that provides simple and all-encompassing programs for complete newbies who want to level up their mindset, achieve their fitness and health goals, and live transformational lives in a time when triathlon fitness is possible for anyone, anywhere.
Extra Life TriFit Beginner Triathlete Platform
A First of It's Kind Program for Absolute Beginners
As an newbie in the sport of triathlon, it's easy to become overwhelmed, intimidated, or burned out. As a former beginner in the sport myself, I know how that is. Tapping into my personal experience going from complete non-athlete "newbie" to world championship qualifier, along with my years of experience helping beginners like yourself, I've created the Extra Life TriFit Platform to help beginners safely and sustainably become triathlon fit without the frustration or burnout! Enroll in Extra Life TriFit today and experience transformation through triathlon fitness!
Introducing The Extra Life TriFit Platform
Case Study: Eric Beach Found

FASTER

With Extra Life

TriFit
And you can too! Click to expand the link below to read about how Eric got fitter and faster with no pain or burnout!
"Let me tell you a little story. I've trained for around 5-6 years in endurance sport and have never stayed healthy and injury free. After Ironman WI on 2018, I barley trained. Old injuries kept flaring up. But something happened. My good friend @adamhilltri started a training platform called @extralifetri and asked if I'd like to join him and a few others to go through his begginers course. I was on board immediately!

(My first run with) Extra Life's 12 week program, I ran an average pace of 11:45 at an aerobic Heart of 141. (After I) completed the 12 weeks and continued to apply the lessons I learned during them, my aerobic run average mile pace was a 9:37 at an HR of 143!!!

It took time, but I'm faster and free of pain… This is incredible and if you're willing to go slow to go fast, I promise you'll give yourself a shot at falling in love with a sport that hurt you in the past!"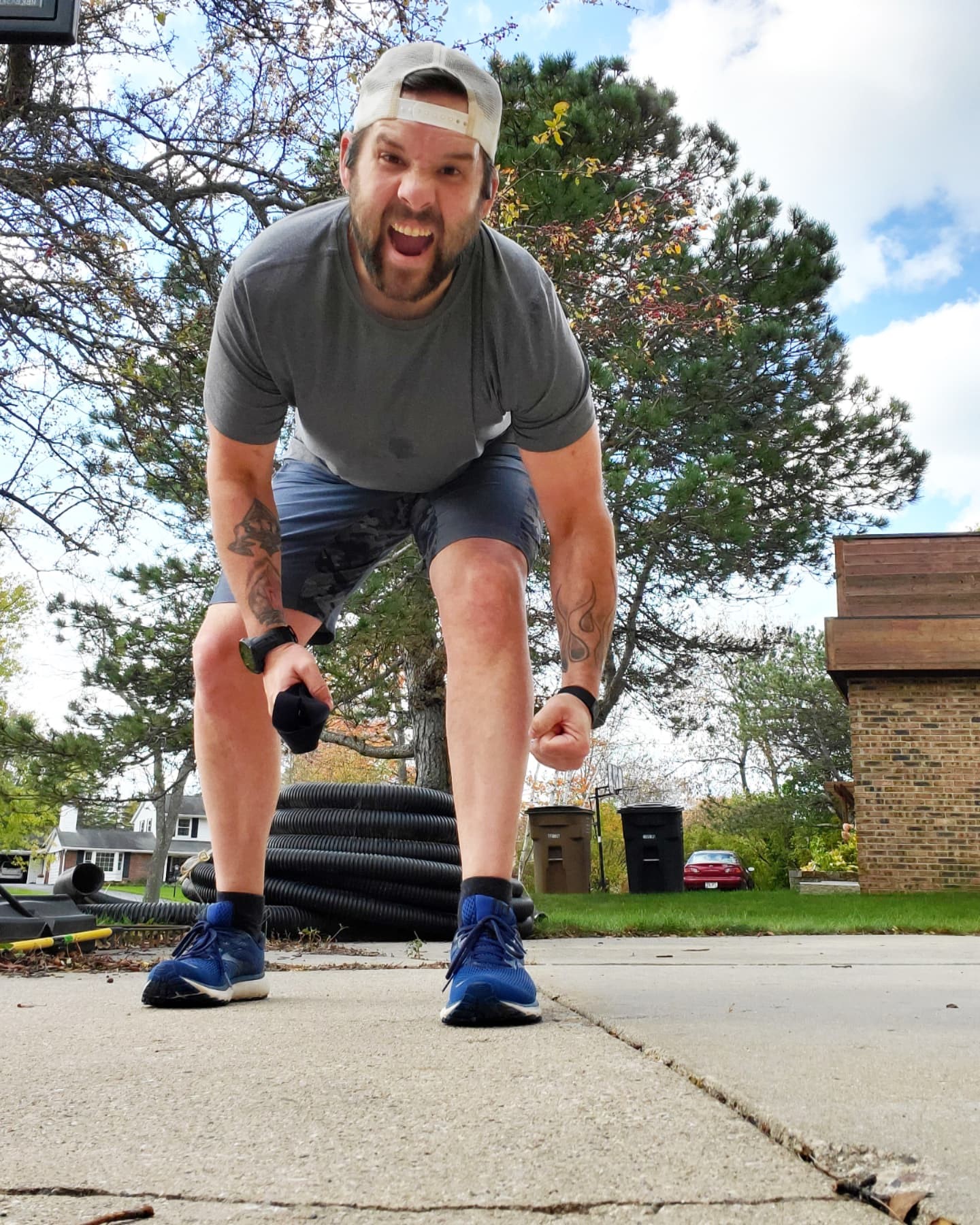 10 Little Known Tips for Newbies to Conquer the Triathlon Swim
Download my FREE GUIDE and learn…
Ten of the most important tips and tricks new swimmers can leverage when beginning triathlon training and how they can help you physically level up, conquer the water with confidence, and cross that finish line on race day.
How you can transform both physically and mentally with triathlon training while finding a balance between hard work and having fun.
Why overcoming your challenges and completing a triathlon can positively impact every aspect of your life, beyond just race day.
PLUS access to weekly tips and strategies to level up your mindset, nutrition, and triathlon training through our newsletter.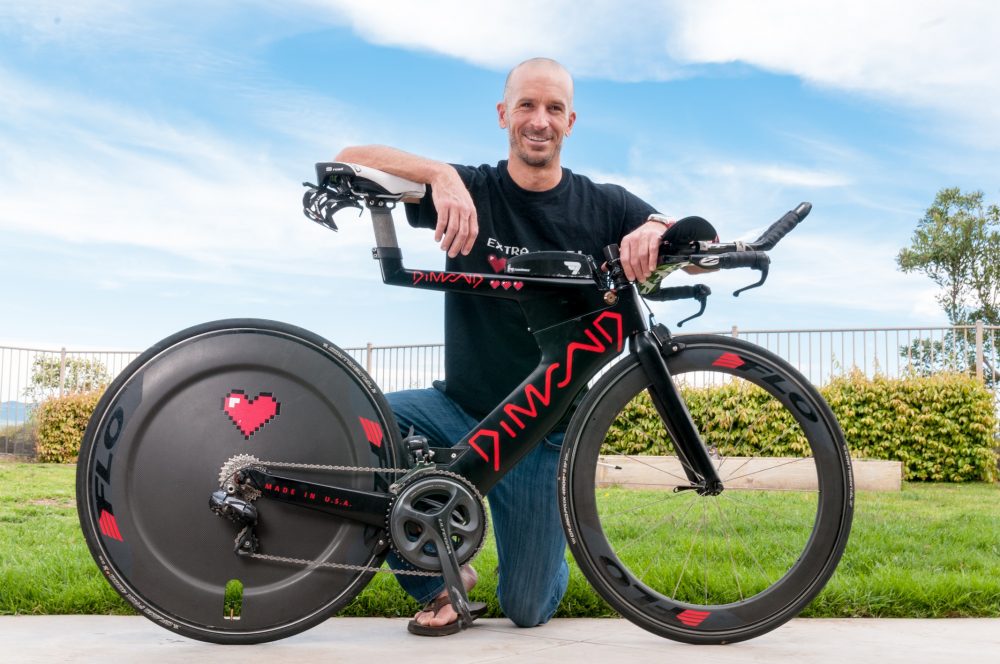 One on One

Coaching
Coach Adam Hill is available to train a limited number of athletes. To inquire about one on one coaching, please contact us. Space is limited, so Adam will only accept those who are committed!
Here's what some Extra Life athletes have said…
"Adam proved to be the coach for me not for the promise of athletic greatness, but because he understood the importance of the mental aspect in my training. He made training for Ironman become a platform for my own growth and healing. Adam knows how help you reach your goals whether you're an elite athlete or someone who is ready to take back control of their life."

"Working with Adam broadened me even further than I had imagined. He is very well learned, compassionate and comprehensive in his approach. My overall health, well-being, feeling of strength and balance, self-confidence and belief that anything is possible has improved dramatically. Specific training techniques as well as attention to nutrition, breathing exercises, and mindfulness have had tremendously positive effects. Adam is not only willing and eager to share his proven methods for success, he is willing to be bold and apply his expertise in both known ways, as well as new ways, and explore helping you reach your full potential – often exceeding what you thought that might be. I am fitter and even slightly faster now than I was in my prime, running marathons 22 years ago!"
"Adam is a phenomenal coach and a triathlon ambassador. He possesses that rare combination of knowledge, experience and passion that helps athletes grow, learn and achieve their dreams. The best decision I made before tackling my first 70.3 half-Ironman was having Adam in my corner."
"Contemplating how I was going to train for a full ironman was a bit overwhelming given my sporadic work schedule and long hours as an emergency veterinarian. Adam not only worked with me on my schedule but made it feasible to achieve the workouts he had planned. I was introduced to the Maffetone method, which made the training sustainable and allowed me to not "burn out". He was flexible and answered questions when I didn't know the 'why' to the workout, which helped me train with intention. It wasn't easy, but it helped me stay committed to my goal of finishing my first full ironman! My goal time was under 12 hours, and I achieved an 11:24 thanks to Adam's training plan and a good race day."
"I've never felt better physically (and mentally) than when I was training with Adam and Extra life Tri fitness. I really enjoyed working with Adam and am looking forward to signing up with him again next season as I move toward my goal of completing a full Ironman race!"
About Extra Life Founder,
Adam Hill
Coach Adam Hill knows the science of transformation. Not only has he transformed his own life from unhealthy, unhappy, and full of fear to an elite Ironman triathlete, but has helped others achieve their own transformations. He has achieved multiple podium finishes and every distance, and has qualified for the Ironman World Championship.
Whether you're looking for a rewarding and sustainable way to become fit and healthy, want to conquer fear, or desire to have the best triathlon season of your life, Adam and Extra Life Fitness can help you.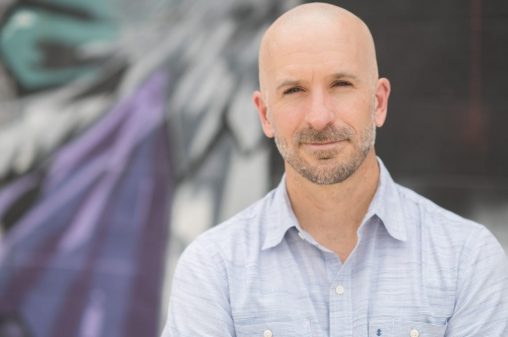 Coach Adam Has Appeared In…